I am often asked about the CD Slot Mount which was born out of panic, after my mobile satnav was stolen. I wanted to stop the windscreen sucker marks that thieves clearly noticed.

The slim profile design engages the ball socket as close as possible to the CD slot giving greater stability than any other mount.

It has the ability to hold a combination of devices in any position side by side using the mounts unique triple ball arrangement.

Please remember your CD discs can still be played while using the CD Slot Mount and your passenger can now within easy reach operate your mobile satnav.

The CD Slot Mount has solved a problem for me and I trust it will be useful to you.

Fully patent protected with trademark and dispatched to you today.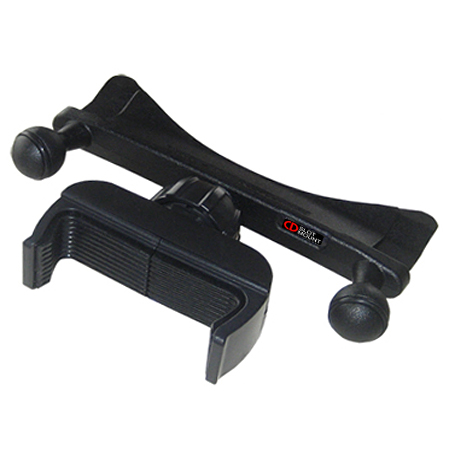 BUY NOW